Thinking about buying a heated towel rack but have a gazillion questions you're too shy to ask? Don't be! We talk to our customers from all over the world every day and are always happy to help. Here are five questions that come up time and again – answered!
1. What are your products made of?
All our products are made of the finest Grade 304 stainless steel. It's rust-resistant and, being non-porous, no bacteria can stick to it. Also, all it requires is a quick wipe to achieve a gorgeous-looking gleam. Nothing else will do.
2. Which is the best heated towel rack for the price?
If we had to choose it'd be the Natural 5 Bar 20" Heated Towel Rack with PTSelect Switch. Practical and good-looking, this all-rounder suits most bathrooms and can dry two folded bath towels at a time, or two folded bath sheets.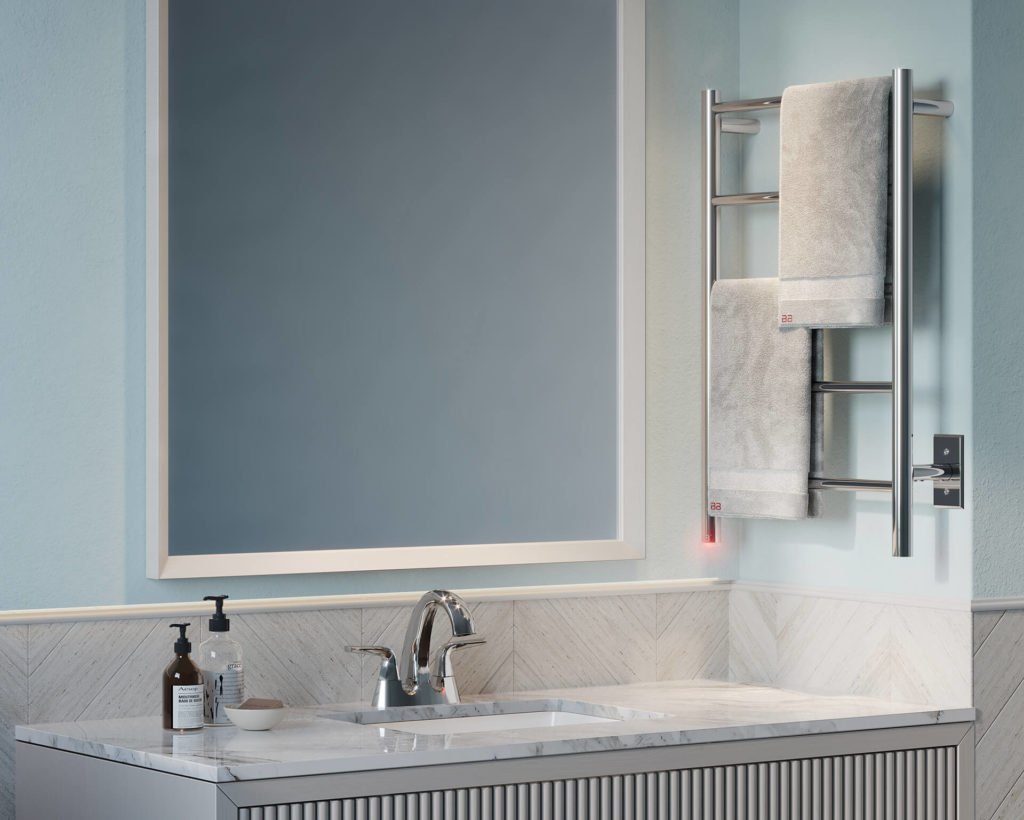 3. Which is the best model for two towels?
The Natural 5 Bar mentioned above is an excellent choice, but we would also recommend the Cubic 6 Bar 21″ Heated Towel Rack with PTSelect Switch that can dry two folded bath sheets.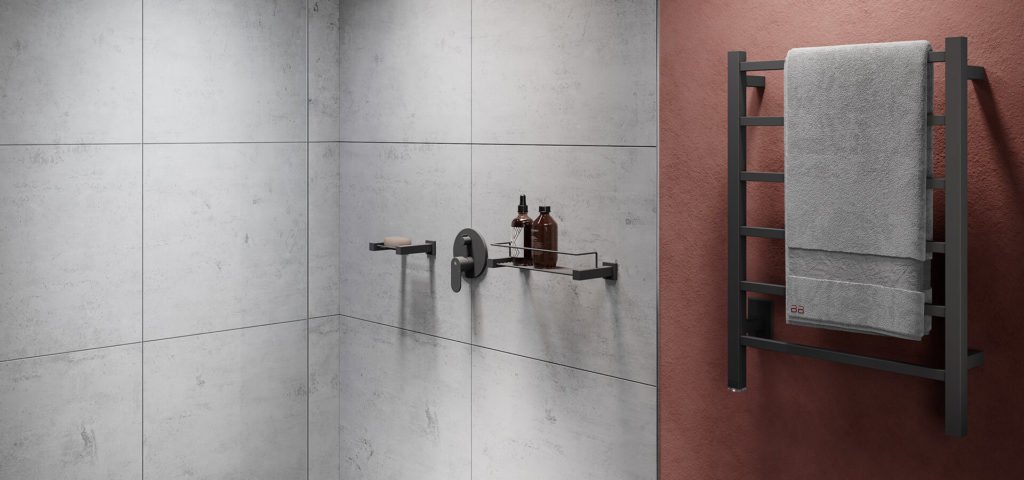 4. Which is the best model for four towels?
For this one we have two options and it really depends on the wall space available. For a narrow but taller wall space you could opt for the Natural 15 Bar 20″ Heated Towel Rack with Wi-Fi-enabled Switch which canthat can dry three folded bath sheets or four bath towels. Alternatively if you have a wider wall space we recommend the Natural 7 Bar 32" Heated Towel Rack with PTSelect Switch  that can dry four bath towels at the same time.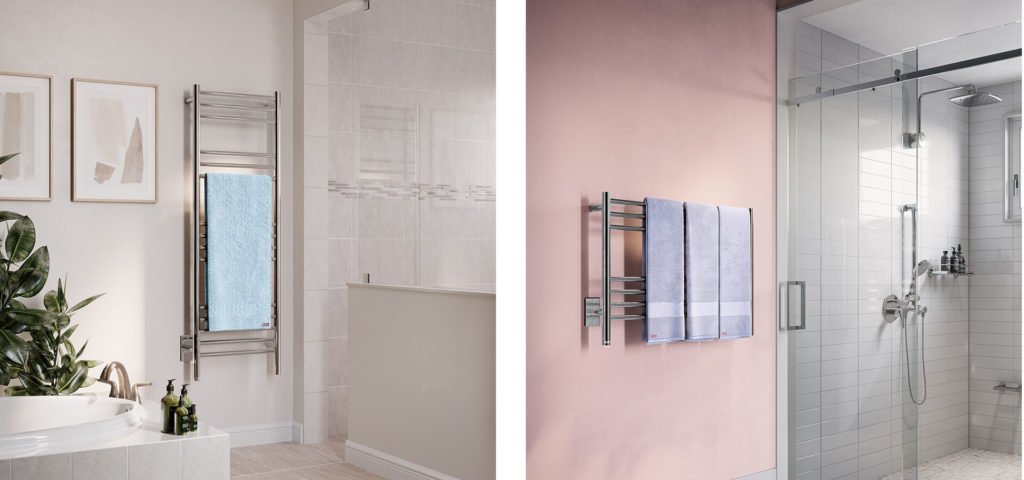 5. Are there any special discounts for first-time buyers?
Yes! When you visit our US Online store you'll be presented with a generous 10% discount offer when you sign up to our newsletter. Plus, we regularly mark down selected products or run promotions on our website to bring you even more savings. Subscribe to our newsletter or follow us on Social Media to be the first to know about these exclusive deals!
6. How long does shipping take?
We ship all our products from our warehouse in Miami within one to two working days from receiving your order. And delivery is FREE within the USA!
7. What is the difference between a PTSelect Switch, a TDC Timer and a Wi-Fi-enabled switch for your heated towel racks?
The Personal Temperature Selection (PTSelect) Switch is a simple and easy-to-use built-in controller that lets you switch the unit on and off and adjust your towel rack's temperature, depending on your needs or the climate in your area.
The Total Digital Control Timer (TDC) allows you to program your heated towel rack to run automatically in one of four different modes to suit your lifestyle. This built-in timer can also be used to switch the unit on or off, and to adjust the towel rack's temperature.
The Wemo Wi-Fi-enabled Switch is available as an optional extra (in the US) and works with our heated towel racks that have a PTSelect switch. The combo of the built-in PTSelect controller and wall-mounted Wi-Fi switch allows you to connect to your home network and, via the free Wemo App, program it automatically from wherever you are in the world.
NOTE: With technology evolving at lightning speed, we'll soon be discontinuing the TDC Timer option (in the US) in favor of the PTSelect with Wi-Fi-enabled Switch combo. The latter offers the same functions and even more for much less $$.
8. Where are your products manufactured?
Bathroom Butler is a proud family business and it is this ethos that influenced our choice to partner with a Chinese businessman 17 years ago, someone who has since become part of our own family. At our joint-venture factory in Shenzhen we only manufacture our Bathroom Butler heated towel racks and bathroom accessories, all to the highest standards
Back home in South Africa is where all the designing and engineering takes place. Our dedicated team of engineers performs quality control, analyzes feedback from our customers worldwide, and ensures we are continuously improving our products to bring you the absolute best in heated towel racks and bathroom accessories.
Any more questions? Browse through our extensive FAQ section or contact us via the Live Chat on our website.