Some bathroom accessories are nice-to-haves, like a sprawling staghorn fern, a foaming soap dispenser, or a bejeweled tissue box.
Others are must-haves. Pieces that no self-respecting bathroom should be without, because without them, things just won't run as smoothly. If you're remodeling or redecorating, read on to find out why these five bathroom accessories should top of your list.
1. A double-duty glass tumbler & toothbrush holder
Are your toothbrushes lying around the vanity, or propped up in what was once a decorative flower pot? Believe us, we've seen these before.
Bathroom Butler's nature-inspired 4600 series Glass Tumbler and Toothbrush Holder is the permanent solution to your bad bathroom habits. To take tidiness to a next level, this tumbler is affixed to the wall with our patented Rigid Loc mounting system that ensures it will never come loose or wobble.
Since the tumbler is made of glass, it's easy to see when it needs a clean, which is important if you want it to double as a drinking vessel for swishing after brushing or quickly downing your multivits.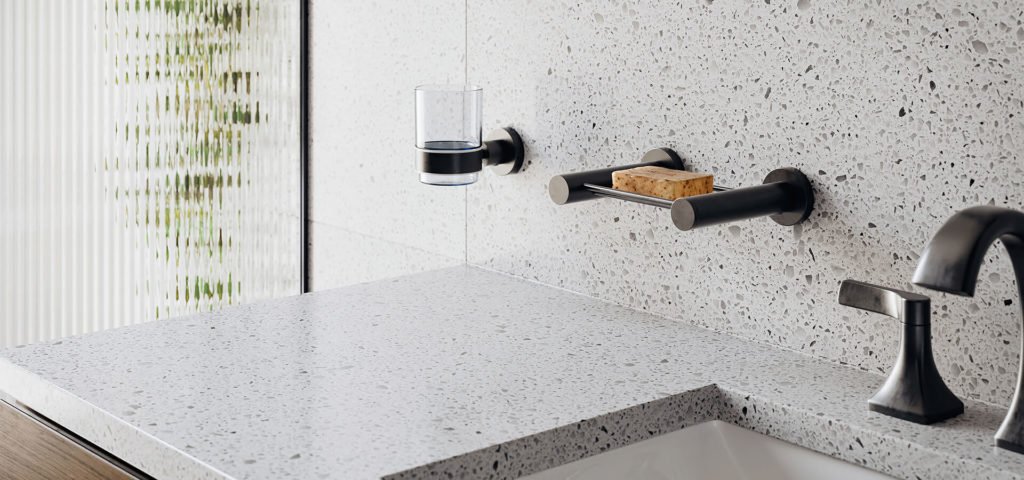 2. A toilet brush & holder like no other
No bathroom can call itself complete without a toilet brush and a holder for said toilet brush. One of our best-sellers is the 5800 series Toilet Brush and Holder in polished stainless steel.
Bold, contemporary, and with a sleek circular design profile, you'd never think a toilet brush holder could look so good! We took matters a step further with this accessory by inserting a plastic sleeve so that cleaning becomes a cinch. If the brush wears out over time, simply replace it.
3. A rack for tons of towels
Folks often neglect storage space in a bathroom, necessitating trips to wherever the towels are stored to fetch fresh ones. That's why you need a towel shelf that can store a couple of towels at a time. Like the 25-inch wide Towel Shelf with Hang Bar that allows you to hang two folded bath towels side by side on the hang bar, and plop a couple more on top of the shelf.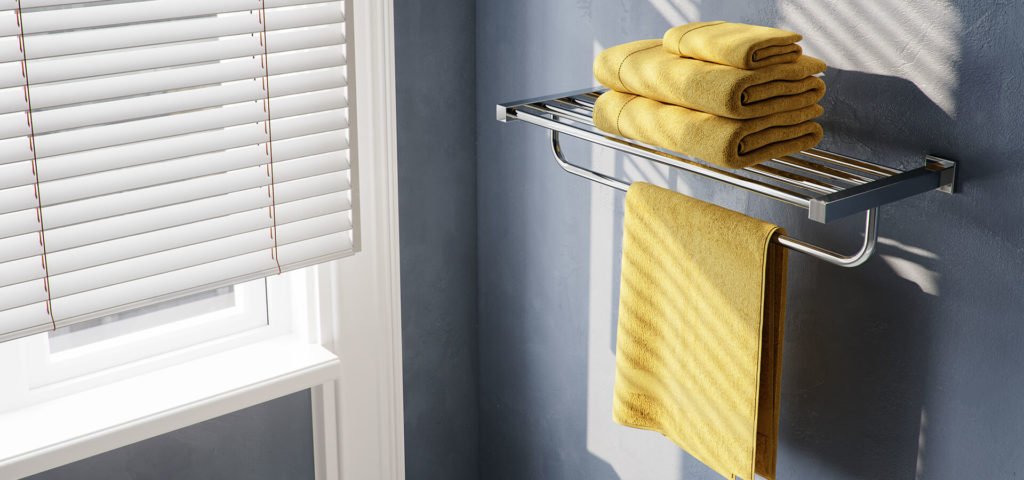 4. A family-friendly heated towel rack
The best thing about a heated towel rack is it banishes cold and damp towels forever, but there's much more to it. You know that musty smell you get from your damp towels as you enter the bathroom? It's a sign bacteria are having a party on your towel. By drying them on the heated towel rack after each use, you are looking after your health.
A heated towel rack also extends the life of your towel. No seriously, by drying them in as little as four hours, you don't have to wash them as often and this obviously also cuts down your electricity bill.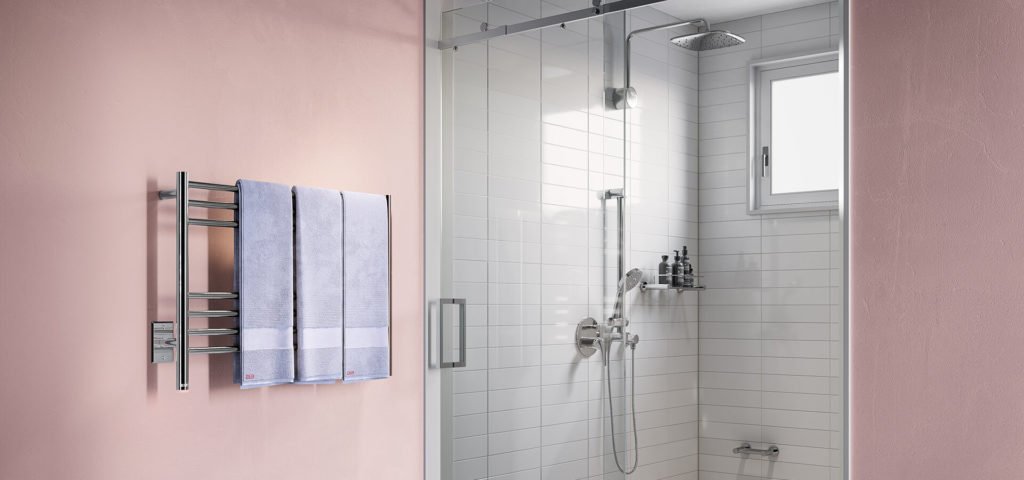 5. A magically lit mirror
Mirrors are such a necessity, most bathrooms come with them pre-installed. But that doesn't mean you can't swap it out for something that can double as décor, putting a stamp on your unique bathroom style. Beveled, gilded, embellished, wooden, frameless, oval, arched or round – let go of the mundane and opt for a real statement piece.
And while you're at it, look for mirrors with LED strips or bulbs built-in, or install a suitable light sconce above or next to the mirror, so that it gives the perfect lighting for applying daytime makeup, crafting the perfect chignon, or trimming and shaping your Van Dyke goatee. Tip: choose light bulbs with a high Color Rendering Index – a CRI of 90 or higher, so you can see yourself in the best possible light.
Need more inspiration before buying a bathroom accessory or heated towel rack? Find out how to match your bathroom accessories to your heated towel rack, the ultimate guide to shower accessories, and expert tips for a top bathroom remodel.