Think heated towel racks are a winter thing? You're wrong!
Heated towel racks are used to being misunderstood. For one, people think their primary job is to warm towels, but they're actually made to dry them. Then there's the seasonal thing. Many assume heated towel racks, much like mittens, are only necessary for winter. But they'd be wrong. There are lots of reasons to want a heated towel rack in your life, regardless of the weather, and here are just a few of them.
Beat bacteria
When it comes to germ-blitzing, timing is everything and, the great thing about Bathroom Butler heated towel racks, is they've got a need for speed. So much so, they can completely dry your towels in as little as four hours. This is important because the faster your towels dry, the less time bacteria has to grow. Also, as it turns out, there's a big difference between air drying and using a heated towel rack – and we can prove it.
We teamed up with a group of microbiologists to run a study. They found that, when bath towels were dried on our heated towel racks, their microbial load was reduced from 1000 cfu*/g to just 1 cfu/g! That's some seriously major germ reduction and something you'd want all year round.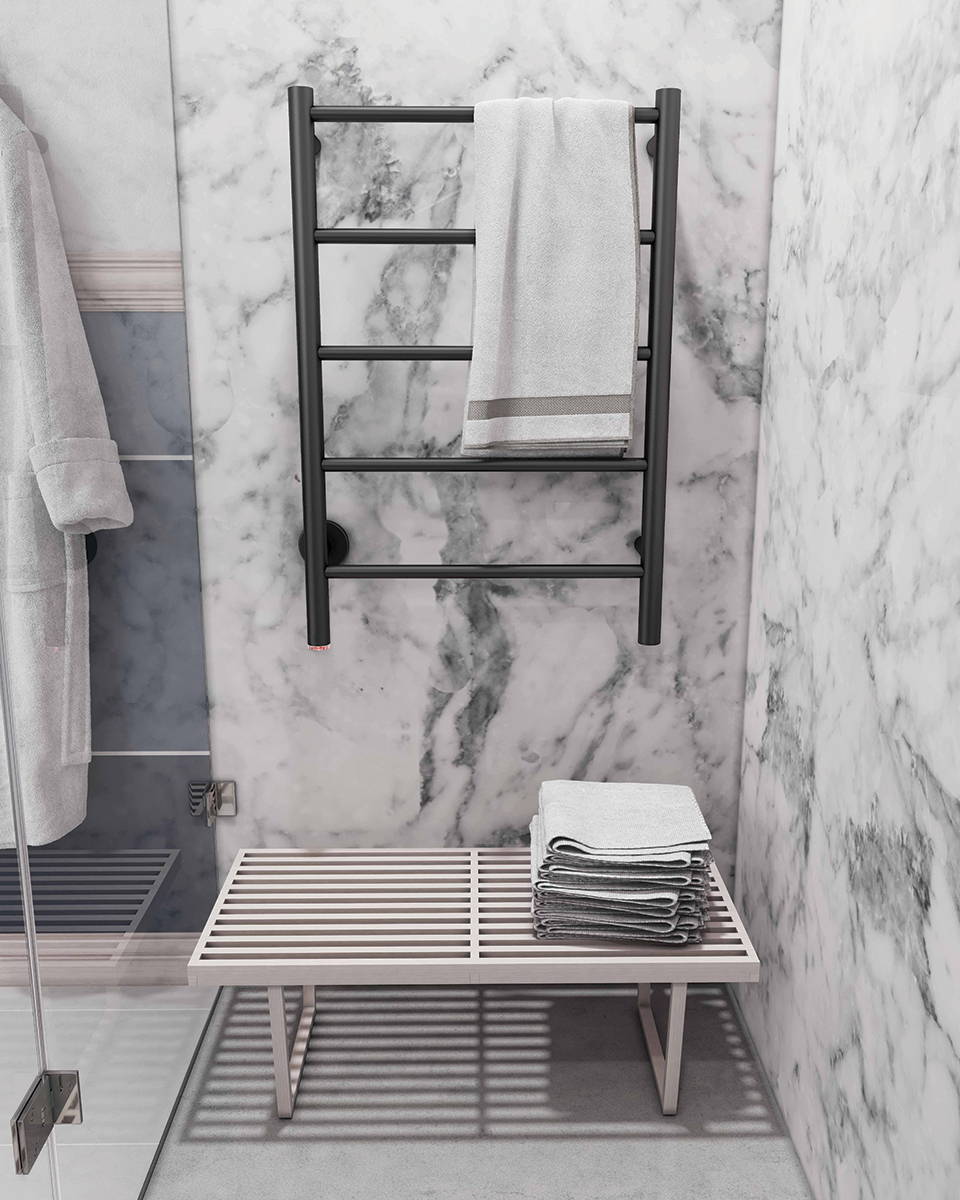 Reduce your bills
If you're someone who likes to bathe or shower in the evening, your towel might not air dry properly overnight. However, if it does, it'll do so slowly. From a bacteria point of view, we know that's not great. Still, if you don't have a heated towel rack, you can always pop it in the tumble dryer, but then you're looking at a huge electricity bill. Why lose all that money when you don't have to? Bathroom Butler heated towel racks, on average, use no more electricity than a 60W light bulb. Also, as towels dried on a heated towel rack have fewer bacteria, you don't have to wash them as often, so you'll save on water too.
Keep up with summer laundry
Anyone who thinks heated towel racks do their hardest work in winter would be wrong. If you like to swim or hit the beach, summer is the season for extra towels. Also, if you live in one of the hotter, more humid states, you'll know that trying to dry a towel in over 50% humidity is no mean feat. On top of that, you'll be using a lot more towels than those in cooler areas because, assuming you're not a fan of sweat, you'll be taking multiple showers a day to beat the heat.
Happily, because Bathroom Butler heated towel racks dry your towels so speedily, you could easily fit in two towel-drying sessions in the space between breakfast and lunch alone. Also, if you're into night swimming, you'll never have to wake up to a damp, smelly towel again.
Save in season
As we said, a heated towel rack will help you lower your utility bills all year round. However, thanks to our clever customisable features, you can reduce them even further. For example, our Total Digital Control (TDC) timer, allows you to program your heated towel rack to run automatically in four different modes in a 24-hour period. So, if the weather man says you're in for a scorcher of a week, you can programme it to only turn on at night. We also have models that feature a Personal Temperature Selection switch (PTSelect). It allows you to adjust your towel rack's temperature so you can decrease it in summer and turn it up in winter for dry towels with a touch of warmth.
Ultimately, it doesn't matter where you live or what the weather's doing, a heated towel rack is always going to blitz bacteria, save you money and spare you the "horror" of a damp, smelly towel. If you ask us, whatever the season, they're always a home-enhancing must.
*Colony forming unit