Admit it. When you stay over with family or friends, you totally take notice of the quality of their towels. After all, nothing can ruin a blissful bath or shower like having to wrap yourself up in a cold, stiff or threadbare towel. Thing is, would your own towels pass the test for plush and luxe? If you suspect your collection might be due for an upgrade but are feeling overwhelmed by choice you'll appreciate our list of the best towels for absolutely everything. This way, if you're looking for the best towels in America, you'll find them all right here.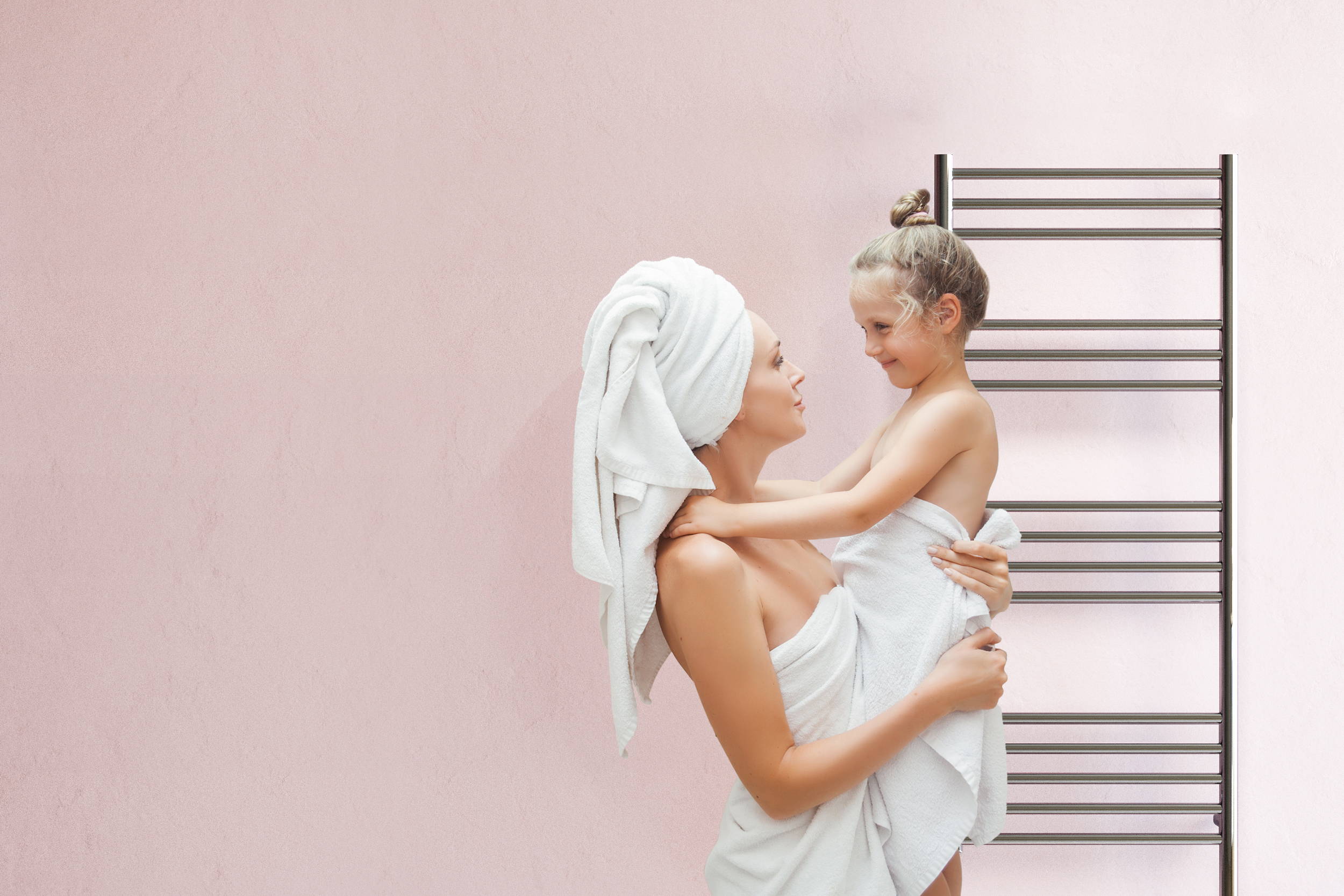 The best towels for a family
If you've got a big brood that means lots of laundry. Naturally, you'll want towels that look and feel great but can withstand constant washing. In this case, choose something made from a soft yet durable cotton-poly blend. You could also opt for Turkish cotton. While Egyptian cotton gets a lot of love for its softness and absorbency, the Turkish kind is a lot more wear-resistant and known to get softer and more absorbent with each wash.
The best towels for luxury living
Have the kids flown the coop? Are you looking to make bath time an indulgent spa-like experience? In this case, go for that Egyptian cotton. They just can't be beaten when it comes to being soft, fluffy and luxe. Better yet, they're also fabulously absorbent.
The best towels for the beach
Like most water babies, you love the beach, but only appreciate the sand when it's on the shore – not in your car or home. So what's a sun bunny to do? For one, you can invest in a sand-resistant towel. Yep, they do exist and a quick google will help you find them. These types of towels have been "engineered" to repel beach sand; suck up water like a thirsty camel and weigh just about next to nothing.
The best towel for your face
Heard about make-up erasing wash clothes? Thanks to millions of little hair-like fibres that wield a micro-suctioning action they can whip off oil, dirt and make-up, including waterproof mascara, with just a few simple swipes. You don't have to use them with any kind of cosmetics, just a little water will do. Also, as they're reusable and machine washable, they're much kinder to the environment than a packet of facial cleansing cloths.
The best towels for your hair
Sure, you can use any old towel to dry your hair, but once you try one made from microfibre you won't look back. Thanks to an advanced fabric design, they absorb a lot more moisture than a regular towel to dry your hair that much faster. This means less time under the hairdryer and less damage to your locks. Clever!
The best towels for guests
No guest bathroom is complete without a fingertip towel – a cloth that's typically smaller than a hand towel but used for the same thing. Their petiteness, however, makes them a brilliant way to inject a little simple-to-switch-up personal style into your home. Think candy cane motifs over the holidays and maple leaves in the fall. You could even impress long-term guests with fingertip towels monogrammed with their initials!
The ultimate best towels
Clearly, there's a towel for everything but the "ultimate best" will always be a dry one. This is why, if you're going to invest in top-quality towels, you'll want a top-quality Bathroom Butler heated towel rack to take care of them. Towels that are dried on a heated towel rack harbor fewer bacteria compared to those that have been air-dried. This means you don't have to wash them as often so they'll remain in good shape for a lot longer. Also, with a heated towel rack, you don't just get to enjoy a lifetime supply of clean, dry towels, but they'll have a touch of warmth too!