You've spotted them in luxury hotels and spas, but have you ever thought about installing a heated towel rack in your own home? Many write them off as pure indulgence. However, the humble heated towel rack is actually one of the most practical, cost-saving, home-enhancers around. For those who aren't in the know, brace yourself for a crash course in "Heated Towel Racks 101"!
The what
Heated towel racks come in many forms but, for the most part, they're essentially a frame full of bars that can be affixed to a wall. The very first models were filled with fluid that takes ages to heat up and, while this technology is still around, it's pretty much stone age. The very best heated towel racks, such as those you'll find at Bathroom Butler, boast rapidly-heating dry element heating technology (DET), are made from top-quality Grade 304 Stainless Steel and designed to "survive" the warm, humid environment of any bathroom. No rusting. No chipping.
The why
Many don't know it but the primary function of any heated towel rack isn't to warm your towels. Sure, it's going to add a welcome touch of warmth, but its actual job is to DRY your towels. With a heated towel rack in your life, you're never going to have to reach for a damp towel again – and that's a good thing – but not for the reasons you might think. Drying your towels speedily, from the moment you hang them up, can reduce their bacterial load by up to 90%! Hygiene happiness aside, it also means having to wash them HALF as much as you would towels that were dried slowly on a regular rail. Who doesn't love less laundry?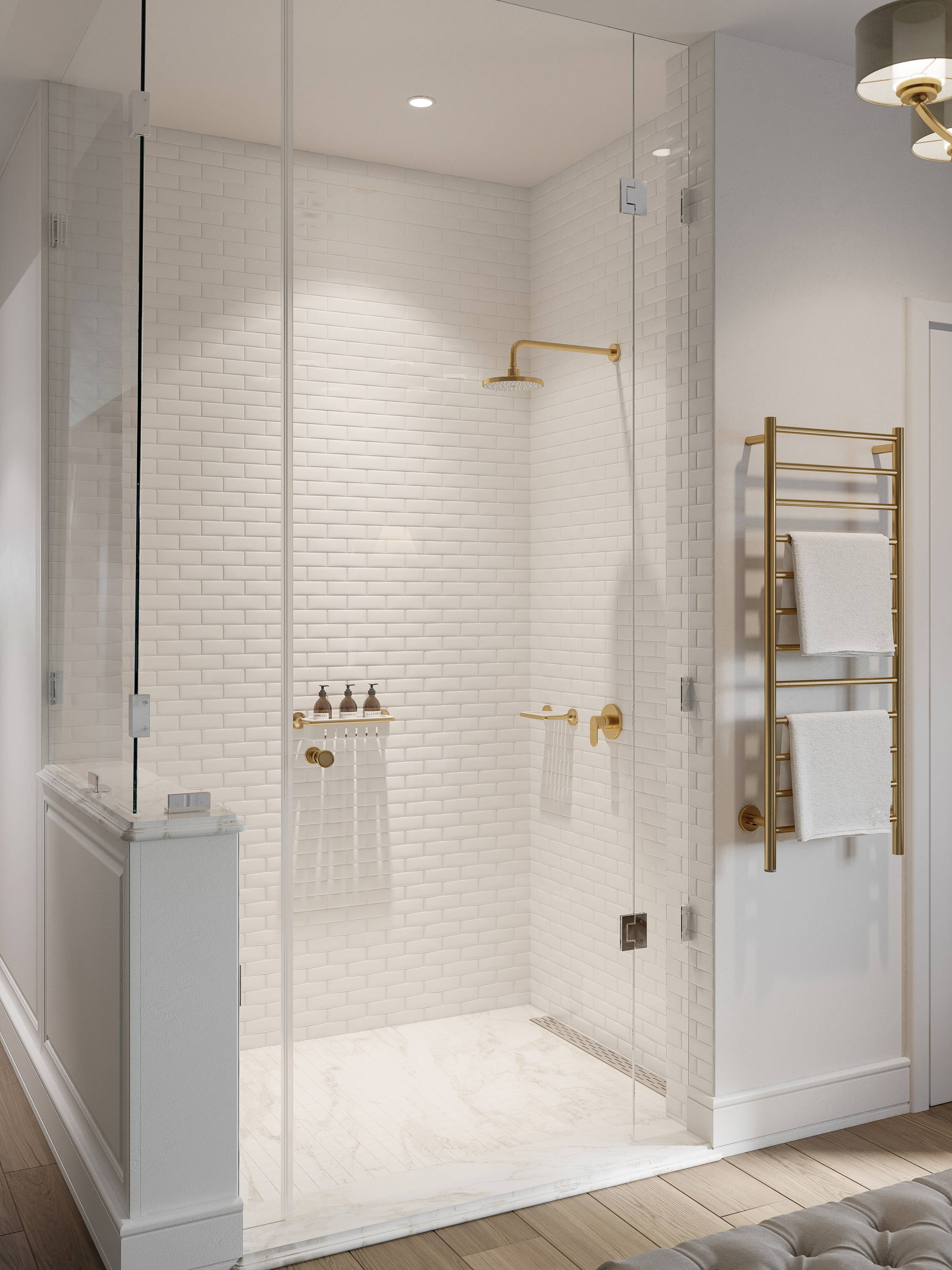 The when
Whenever you want! Unlike those aforementioned fluid-filled heated towel racks that take forever to heat up, our heated towel racks can get down to business within minutes. This way, you don't have to leave them on all day, but if you wanted to, you could! On average, they only use as much electricity as a 60W light bulb! Still, thanks to a built-in timer, you can set our heated towel racks to only run when you need them and even adjust the temperature. In fact, some of our models are Wi-Fi enabled, so you could operate them from anywhere in the world!
The where
Anywhere you're using towels! Any bathroom, home spa, home gym or pool house could benefit from a heated towel rack. Happily, all Bathroom Butler models are fantastically easy to install thanks to dual entry electrical connections and the option of two different wiring options. We also have a variety of sizes to fill almost any space, even if it's a tight squeeze. Thanks to our wide range of styles and a selection of finishes, you'll be sure to find a heated towel rack that suits your aesthetic, be it classic or modern. We've also got a large selection of matching bathroom accessories to help you complete the look.
The bottom line
Life is always nicer with a heated towel rack. But if you want the very best when it comes to quality, innovation, bill-reduction, ease of installation and aesthetic appeal – there's only one brand to buy and it's always Bathroom Butler.