Are you remodelling your home intending to sell? Use our handy checklist to give your bathroom a "hot property" makeover that will turn it into your home's biggest drawcard for any buyer.
A shower AND a tub
If your master bathroom only contains a shower stall or a tub and not both, you're going to be at a big disadvantage when it comes to selling. According to the latest annual report published by the National Association of Home Builders (NAHB), a whopping 76% of millennial buyers consider this their top must-have. When pushed to specify, potential buyers also revealed that they'd want the tub to feature whirlpool jets and that the shower should have multiple heads. Clearly, luxe living is a top priority for those looking to move house.
A double vanity
Something else the NAHB survey revealed to be important to buyers, particularly for millennials – the largest age group wanting to buy – is a double vanity. If you're currently brushing your teeth over one small sink, consider pulling that out and replacing it with two of them. For extra points, make that countertop granite, something else that's desirable to buyers. Then, to create a vanity area that'll act as a luxury selling point, finish up with top-quality Bathroom Butler accessories, such as our 4600 Series Glass Tumbler + Holder.
A linen closet
Is your bathroom spacious enough to include a linen closet? If so, you'll want to put one in. The NAHB survey also revealed that 73% of buyers are looking for a place to pop their towels. In fact, 28% of them considered it a must-have, not just a nice-to-have. If your bathroom isn't big enough to include a closet, you can still capitalize on this insight by adding something like a Bathroom Butler Towel Shelf + Hang Bar. It can hold two bath towels on its rail and a stack of them on its shelf, so not only will it's luxe-lines give your bathroom an upmarket feel, it'll double up as a space-saving genius.
A heated towel rack
Another way to increase the storage space in your bathroom while adding a lot of luxe is to invest in a heated towel rack. Our Loft Collection models can hold up to four folded bath sheets and have an eye-catching design that will add value to any bathroom.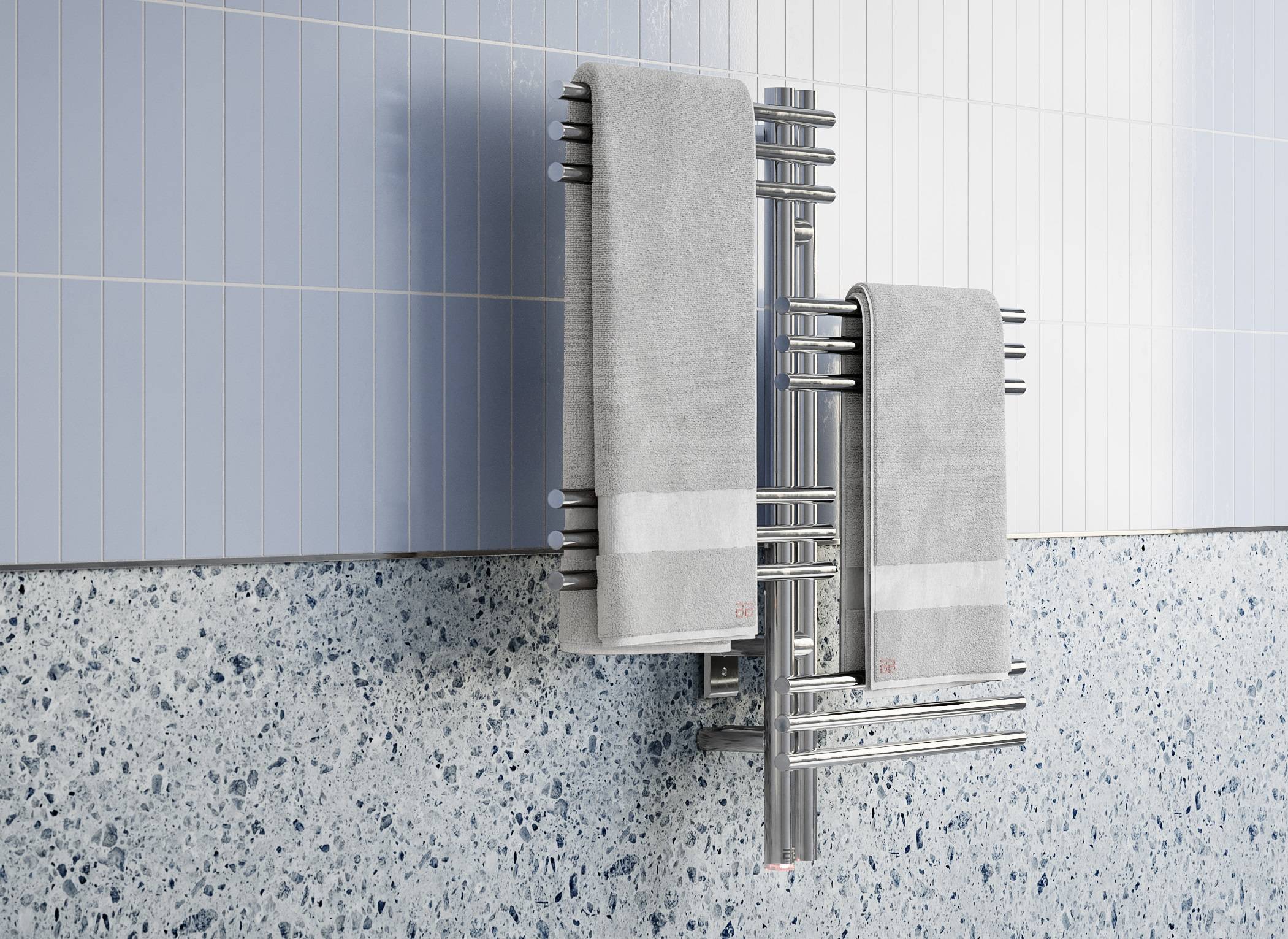 Finally, once your bathroom makeover is complete and you've created a tranquil, luxurious oasis, you might even be tempted to keep your home off the market!