When you want to take your bathroom from a cluttered space into a heavenly retreat,
designers will recommend starting with swapping out the hardware and accessories. Then,
give the walls a new treatment – maybe a fresh coat of paint or jazzy wallpaper against an
accent wall. Lastly, switch out the lighting to highlight and soothe rather than reflect and
glare.

But we have a couple more ideas for small changes that can make your bathroom more luxe
and less bare, spare and yesterday too. Scroll on for inspiration!
A heated towel rack with the Midas touch
One of the quickest ways to give your bathroom the look of luxury is by installing a heated
towel rack. And so does the colour gold. Combine these two timeless tricks in a Cubic 6-bar
heated towel rack in Champagne gold and you've set the tone for what to do with the rest of
the bathroom.

The luxury doesn't stop with the look though, it provides you with hygienically dry towels with
a touch of warmth 24/7. Heaven.
Bathroom Butler Champagne Gold Heated Towel Rack
Matte black and matching accessories
Nothing elevates the splendour of the bathroom more than a set of essential accessories in
the same profile and finish.

If you want something more modern and that will leave the Jones' seething, opt for opulent
matte black bathroom accessories that go equally well with wood, concrete, marble or
all-white treatments on walls and floors.

With the glass tumbler and toilet paper holder, robe hook and heated towel rack all in matt
black, you'll be adding a pop of colour and the perfect backdrop for show-off Instagram
stories.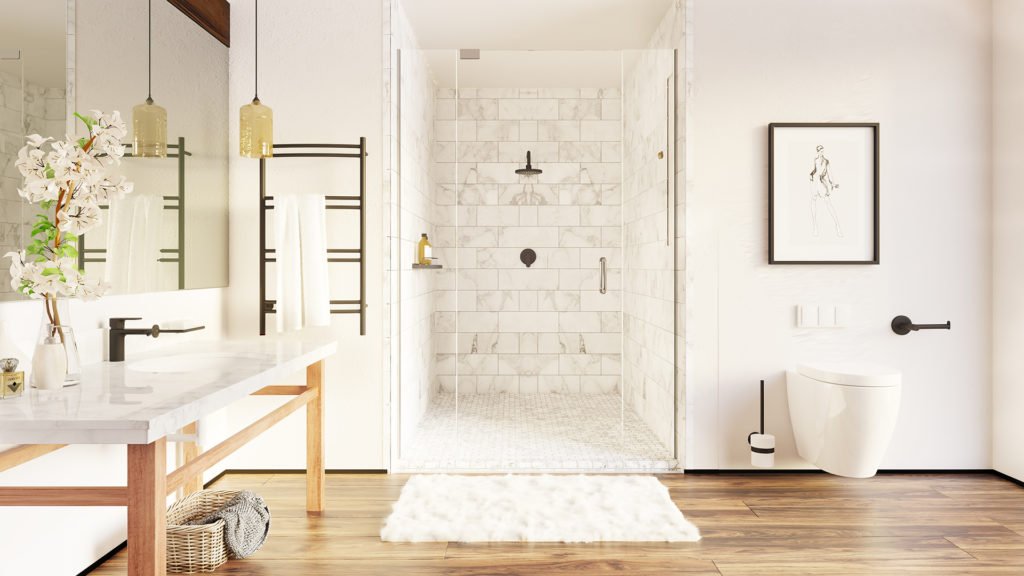 All Matte Black Bathroom Accessories
Soft-touch fabrics
Nothing gets the senses going quite like soft, fluffy fabrics. Plush towels in the same colour
look great hanging on a heated towel rail.

Replace your tired bathmat with a fluffy sheepskin or tufted Persian wool rug. Though these
handmade luxuries can be expensive, you don't need a big one for the bathroom.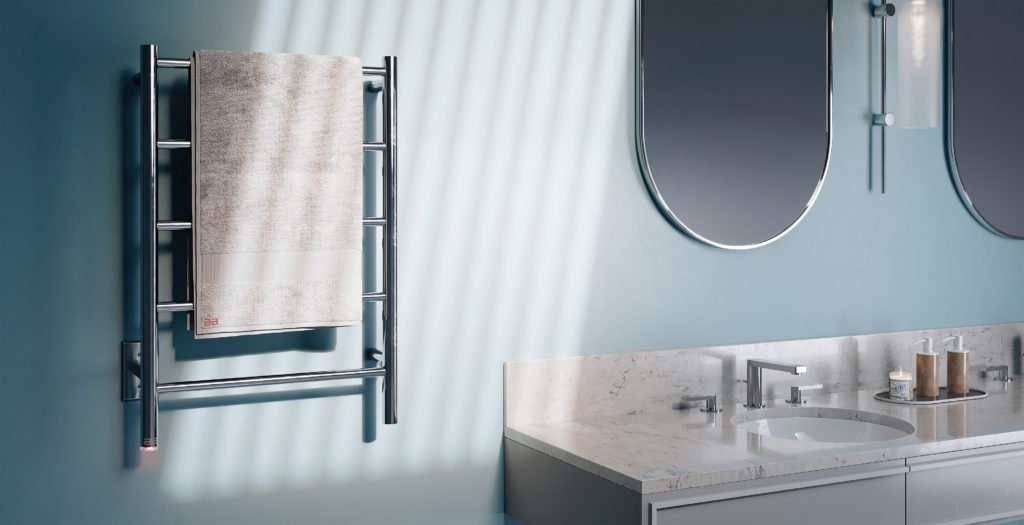 Seat easy stools
Still sitting on the cold, hard toilet seat to apply body lotion or do your pedicure? A small
ottoman, vanity stool or carved teak bench will instantly add a sense of glamour while being
super practical too.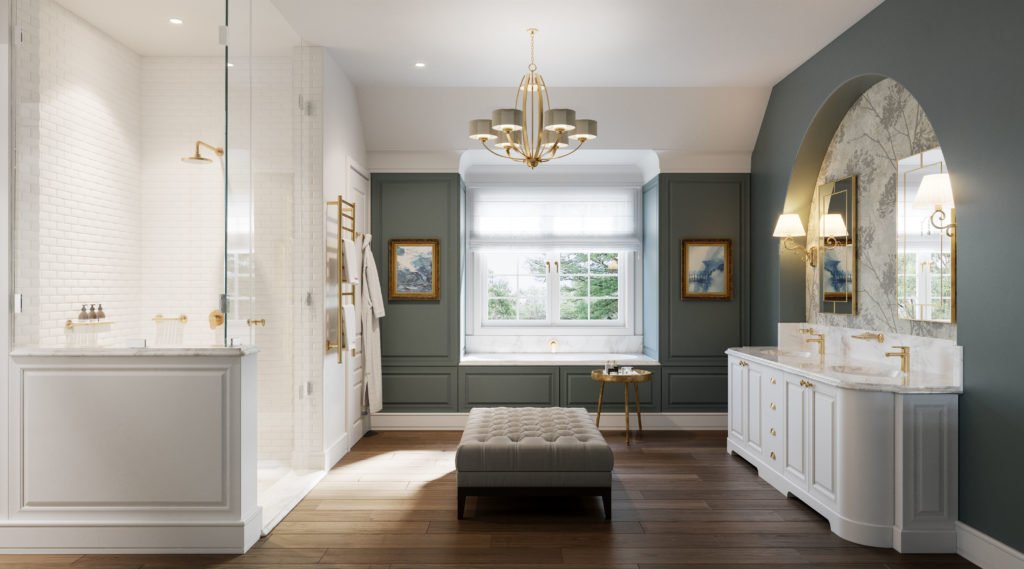 Plush large Bathroom Ottoman
Magical mood lighting
Good lighting can make even a garage look glamorous. That said, you do want lights that
invigorate the morning routine, and soothe at the end of the day. Focus on shadow-free task
lighting by the mirror, and dimmable mood lighting against the walls or ceiling. A lamp on the
vanity counter will also instantly amp up the chic factor.
Multi-directional lighting
Last word on luxury
Clutter is the enemy of luxury. Nobody wants to see your curling iron, eye-colour palette or flu
meds standing on ledges and filling up the vanity counter.

Stow them away for a clean finish, then add some artwork and a potted Peace Lily for a
low-lift bathroom upgrade that will immediately have a huge impact on the entire space.