While the 60s and 70s were all about avocado and the 80s and 90s fell hard for monochrome, today's biggest bathroom color trends run the gamut. Still, emerald is having a massive moment. So much so that Vogue magazine recently announced green as the new Millennial Pink. Two other hot color trends to choose from include decadent dark chocolate and any shade of warm, creamy vanilla. If any of these colors spark your imagination that's good news because we're going to help you find the perfect fixtures to match. Creating a great overall look isn't as simple as popping in any old tap.
If you're up for Emerald
The great thing about jewel tones is that they look great with any metal. Still, if you pop onto Pinterest and search for emerald-coloured bathrooms, you'll see a major trend emerge and that's green paired with warmer metallics like gold and bronze. To get the look, make green your hero shade and limit the gold or bronze to just your fixtures and a few statement pieces – like a large Baroque-style mirror. Speaking of which, many don't realize that all our Bathroom Butler products, heated towel racks included, are available in custom colors. Thanks to a process called PVD Plating, we can add a translucent color coat to anything, be it Brushed or Stainless Steel. Our most popular request is Brushed Brass, a lovely bronze hue, that would look fantastic in any emerald bathroom.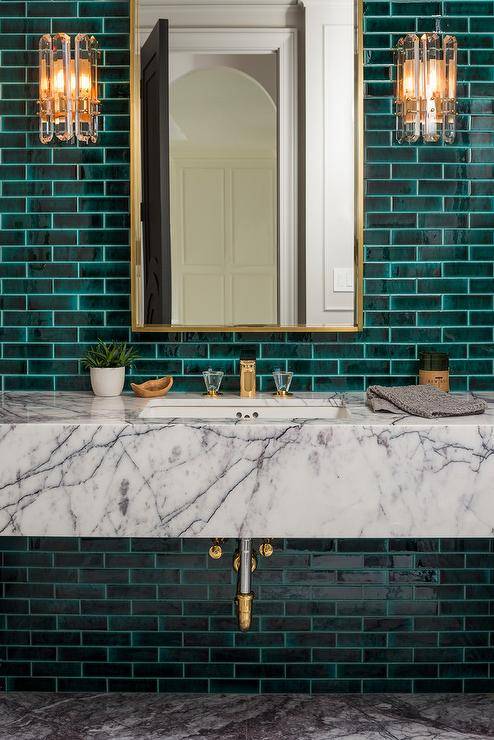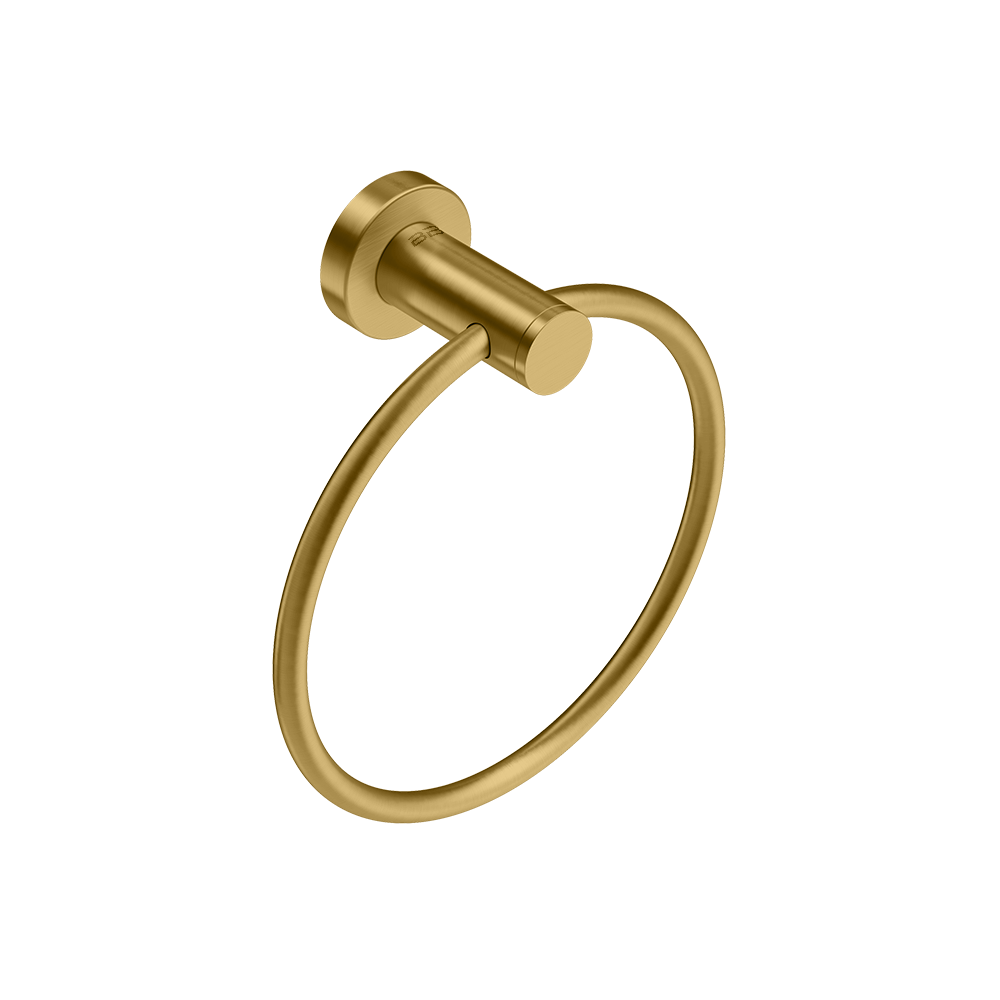 All in for Hot Chocolate?
Dark decor is a trend that's been around for a while but has recently gained huge momentum as well as evolved. At one point, to pull off the look, all you had to do was paint your walls in a deep, mysterious shade like charcoal or burnt umber then introduce whatever furniture and accessories you liked. Now, the key is to keep everything in the room from the same dark palette and let their varied textures do the talking. It's a brilliantly bold look for a bathroom so, if it's talking to you, ensure all your fittings are just as dark. Happily, all the bathroom accessories in our classic 4600 Series and edgy-looking 8500 Series are available in Matte Black. Better yet, our Natural and Cubic heated towel rack ranges cross over to the dark side too!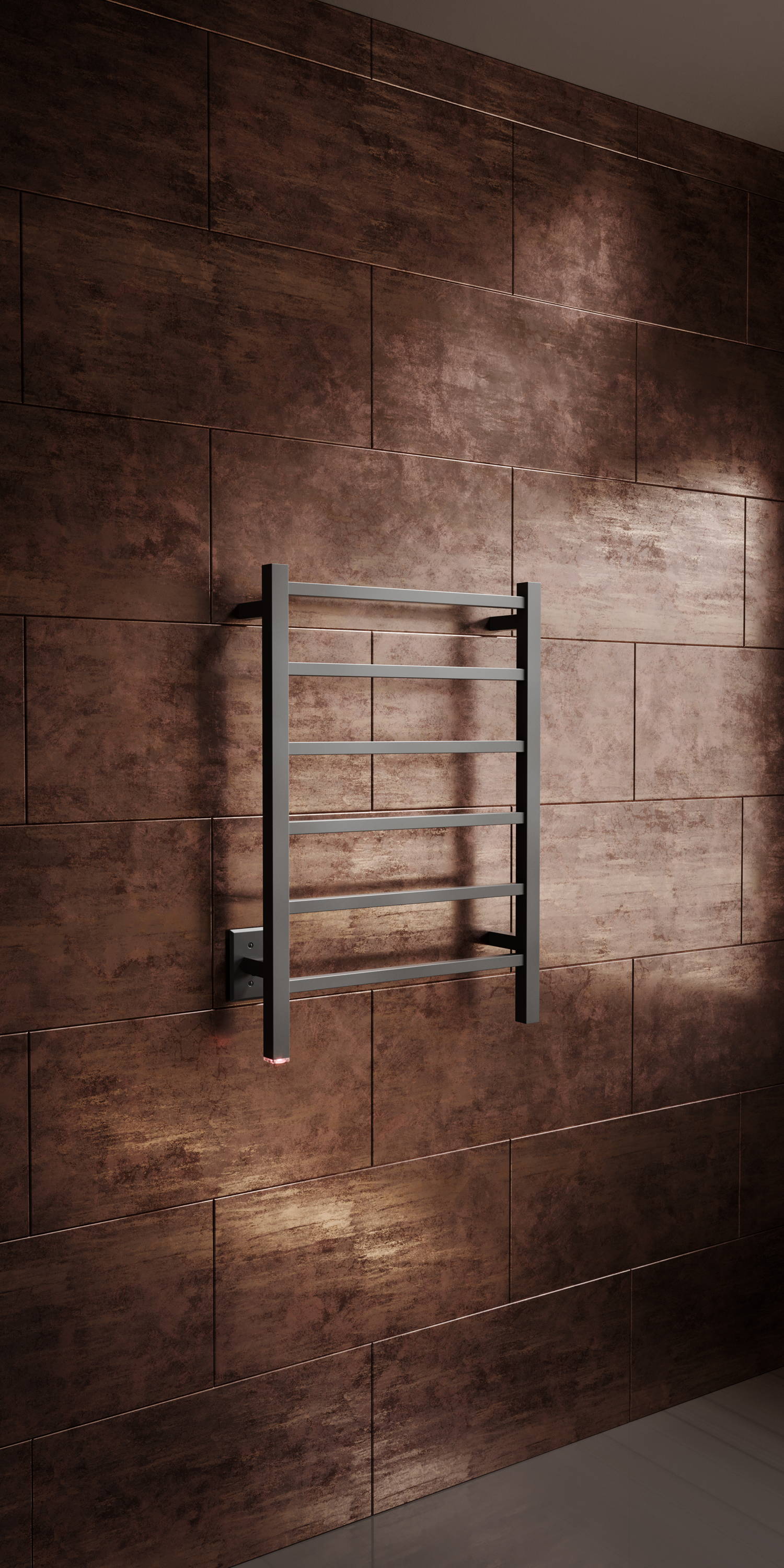 Got a craving for Cream?
Being a warm-toned neutral, cream matches almost everything but looks best with other shades that have a slightly warm undertone. This doesn't mean you're limited to gold or bronze fixtures, however. Even "silver" metals can run from cool to warm. For example, chrome is an "icy", cool-toned silver. Then, you get slightly warmer-looking silvers like stainless steel. Much like nickel, it's more on the grey side of the spectrum and has a very subtle orange undertone. This makes it the perfect partner for warm neutrals like cream. However, as it's still silver-colored, it also pairs beautifully with any cooler hues. This is why all our Bathroom Butler heated towel racks and accessories are made in universally flattering Brushed Stainless Steel that has a matte finish as well as Polished Stainless Steel that boasts a lovely shine. This way, whatever color palette you choose, you'll be sure to meet your match!