Soap Rack (5830)
The stainless steel soap rack in this contemporary 5800 series stands out with it's bold round shaped side bars with an elegantly placed crossbar that not only serves as a decor detail but a useful bar to prevent your soap from slipping off of the soap rack. The bars of the soap rack are uniquely designed with a curve to provide a deeper base for your soap. The open spaced bars allow for air flow assisting with the drying of your soap bar preventing it from becoming soggy. Manufactured from the highest grade stainless steel, making it ideal for wet environments where it will not rust over time.
Size: 186mm (width) x 117mm (depth) x 56mm (height) 
Key Features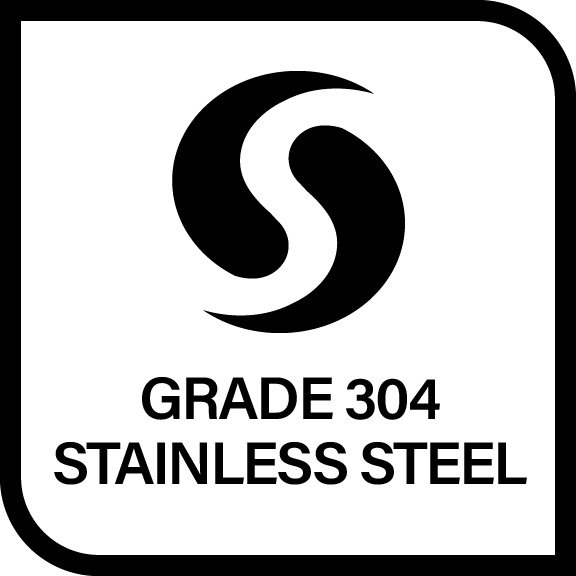 The buthroom Butler Difference
Show more...