You've heard the phrase "treat 'em mean and keep 'em keen", right? Well, that's NOT how you use a heated towel rack. Even if you invest in a top-quality model such as those you'll find at Bathroom Butler, something that comes with a great guarantee, you'll still want to take good care of it and we're going to show you how.
Know its purpose
You'll be amazed by how many people still don't know the true purpose of a heated towel rail. It's made to dry your towels, not heat them up – although they will provide a touch of warmth. So, if you've got a heated towel rack but are still tossing your textiles into the tumble drier or leaving them to fade in the sun on a washing line, you're doing it wrong. The moment you're done using your towel or remove it from the washing machine, pop it onto the heated towel rack. If it's a Bathroom Butler model, it can dry a towel that's damp after use in as little as four hours. This is great because the faster your towels can dry, the less likely they'll become a breeding ground for bacteria.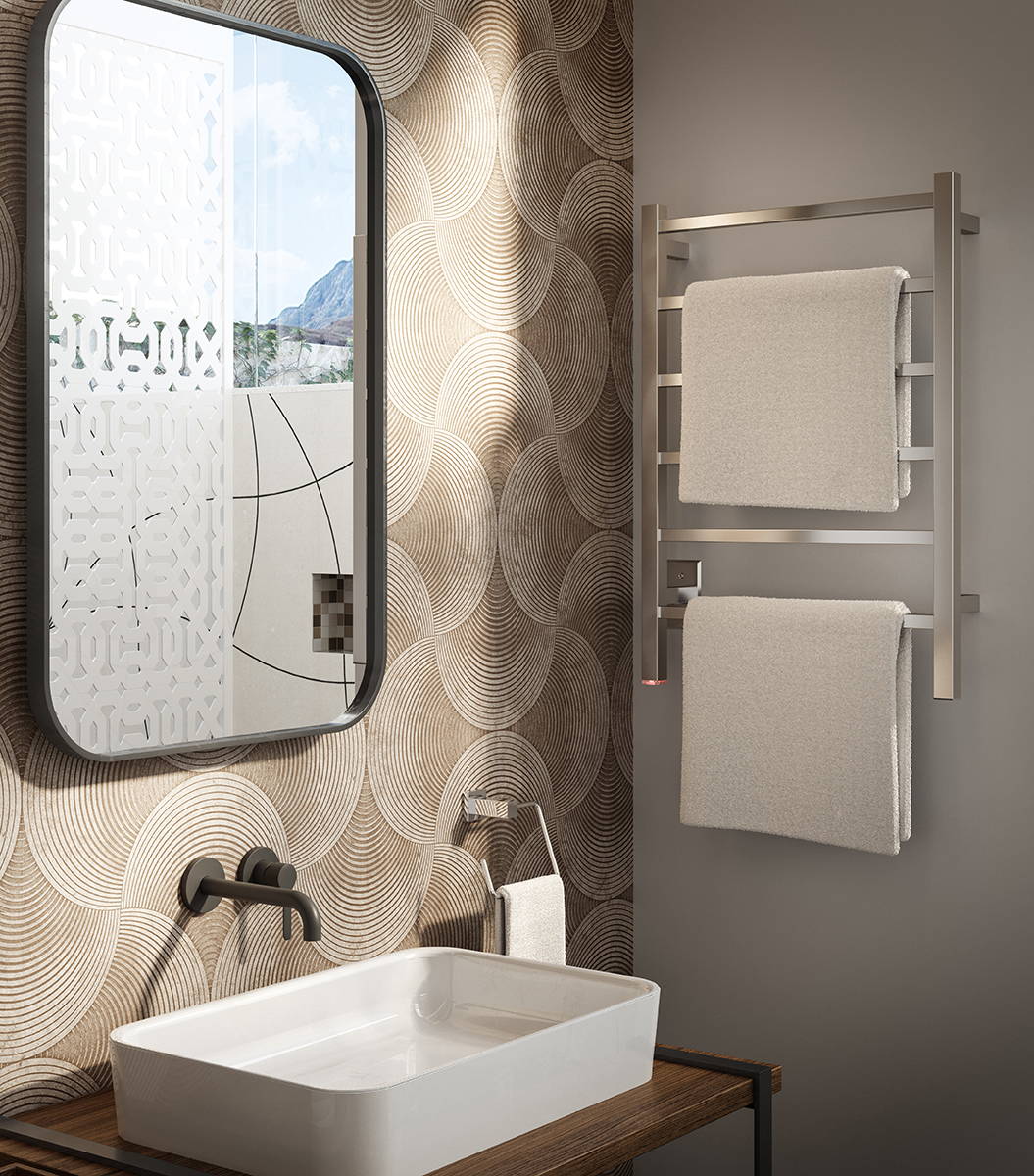 Learn proper placement
Are you one of the many who own a heated towel rack but drape their towels on it willy-nilly? That's not the way to do it. Having the bars make contact with the towel will only heat sections of it. It's actually the warm air that gets trapped beneath the towel that does all the heavy lifting in the drying department. To work this to the max, fold your towels twice to create four layers. Then, when you hang it on just one rung, these layers trap and hold the heat to ensure your towel dries fast. We call this concept Direct Intelligent Heating and while it sounds weird and counter-intuitive, this quick video explains why it's the best way to roll and shows you exactly how to get folding – no origami skills required!
Be energy savvy
Bathroom Butler's heated towel racks are designed to run on very little electricity. You could leave it on all day on the maximum temperature setting and, depending on its size, it would still only use between 40 to 180 watts of electricity. Still, this doesn't mean you should neglect its tech! If your towel rack features PTSelect or a TDC Timer, you'll be able to customize the temperature. This way, you can turn up the heat in winter or lower it in the summer months. Remember, your heated towel rack serves to dry your towels, not heat them up, so you'll still want to use it in the warmer months. Ideally, you want to use it on the lowest setting with which you're comfortable to save a little energy – as well as the planet – by reducing your carbon footprint. Also, if you're going away for an extended period of time, always be sure to turn your heated towel rack off. If you buy one of our models that feature a Wi-Fi-enabled switch this is something you could do via an app on your phone. Convenient and clever!
Clean it carefully
Your heated towel rack is an investment so treat it with TLC and only ever clean it according to its instructions. Whatever your rack is made from, tile grout and chlorine-based cleaning chemicals are a big no-no's as they're likely to cause permanent damage. Happily, if you buy a Bathroom Butler heated towel rack you'll find they're a dream to clean. Simply wipe them down with a warm, damp cloth then give it a little buff with a clean, dry cloth. This is the joy of rust-resistant, super-strong Grade 304 Stainless Steel. It maintains its perfect finish and isn't prone to chips or scratches like an inferior coated product.
The bottom line
In short, if you look after your heated towel rack, it's going to look after you. Better yet, if you buy one from Bathroom Butler, it'll really go the distance. With us, you'll always get the superior quality that's for the keeps!