A modernized, updated bathroom could be a deal-breaker (or maker) in a home sale but did you know renovating your bathroom could also make you happy? According to the National Association of Realtors 2019 Remodeling Impact Report, a bathroom renovation achieved a Joy Score of 9.6 (with 10 being the highest ranking). In case you weren't sure, Joy Scores measure how happy someone is with a project they had done in their home.
With that in mind, we asked leading experts in the design industry what the most important elements are when building a bathroom from scratch, or giving an outdated one a makeover. We were also keen to learn where they thought heated towel racks fit into all of this.
What makes a bathroom a happy place
When thinking about a bathroom remodel, a couple of points came up time and again among the experts: spatial planning, the placement of existing plumbing and electrical fittings, quality finishes and energy efficiency accessories.
"Energy efficiency in appliances and fixtures along with excellent spatial functionality are key to long lasting value"

Joe Vander Pluym, a Design Associate at The Haskell Company in Dallas, Texas
Kayla Anderson, interior design planner at the Ohio State University Medical Centre, agrees, adding that quality tiles, top-notch bathroom accessories and heated floors are high on customers' wish lists.
Design gurus love heated towel racks
When prodded on the value of a heated towel rack in a bathroom remodel, some experts saw it as giving a bathroom a high-end look, while others lauded the hygienic and energy-saving aspects and, of course, the added luxury of a touch of warmth when you step out of the shower.
"A heated towel rack is a great way to add a premium sense of quality to any bathroom space, while also taking advantage of the hygienic, safety and energy benefits,"

said Joe of The Haskell Company
Professional home improver Elaine Levine of Havelock, North Carolina, who has worked with her husband in the industry for over 18 years, says "It adds a touch of luxury for homeowners who wish to pamper themselves without breaking the bank."
For design planner Kayla Anderson a heated towel rack has that special je ne sais quoi: "When you see it, you know it's a significant upgrade." As a cold natured person, reaching for a warm towel is always going to be worth the investment in a heated towel rack.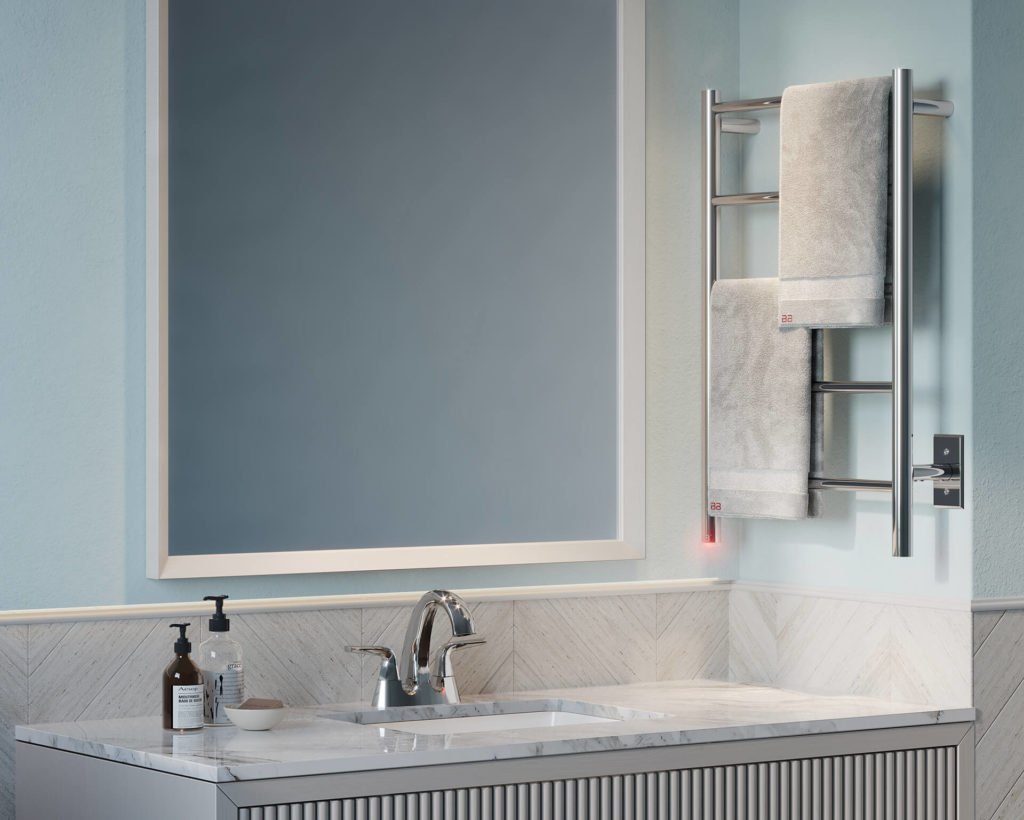 Put it in the budget, baby
The general consensus among our design experts is to budget upwards of $500 for a quality electric heated towel rack with a sleek, modern design and corrosion-resistant quality that will stand the test of time. One that will, as architect Hank Ling of Los Angeles puts it, give the client a 'sense of accommodation and privilege.'